AltitudeX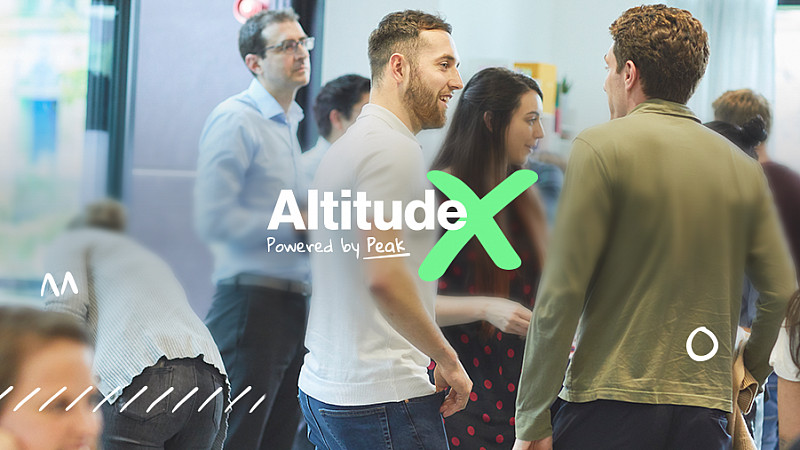 Commercial leaders, engineers, data scientists, all under one roof.
AltitudeX is an inclusive technology event for business leaders, commercial teams, engineers and data scientists who are wanting to reach new heights in business by exploring data, AI and commercial decision making. The international summit brings together the greatest people, technologies and data to help us reassess how we think about decision making, and win in this new era, in the right way. We can't wait to see you there.
Against a backdrop of uncertainty, technological and cultural change, and more data than ever before, AltitudeX offers the opportunity to address current opportunities and challenges in data, AI and commercial decision making.
Expect to hear from world-renowned speakers, industry experts and business leaders, as well as have the chance to network together, in person.
Great speakers
We're lining up some world class speakers to share their views on decision making, and learnings from their success (and failures).
Practical tips
There will also be practical workshops aimed at engineers and data scientists to learn from best practices and new techniques.
Networking
A great opportunity to be under one roof and be able to meet peers, network and connect, all fuelled by some outstanding street food.
Connecting the dots
This year, we will explore how joining together teams, data and technology can add up to more than the sum of their parts. We will discuss the benefits of thinking across silos of data and people, and help find the hidden possibilities for progress in the gaps between these silos. These are the thematic tracks we will be discussing:
Combine
In order to connect the dots, companies must break down silos of people, of data, of reporting lines, and bring together insight, expertise and experience from different areas. This track will explore the benefits of combining things together, be that data, teams, or people.
Enrich
In order to make great decisions, we have to supercharge the everyday – we need to enrich our data, level up our teams and push ourselves to reach new heights. This track will explore how we can use technology and techniques to improve our decision making, as well as exploring ideas that can empower our existing people and teams.
Act
Data, and insight aren't enough. We need people to make decisions, and learn from the outcomes, and connect dots into the future. This track is where we can reflect and learn from those that have gone before, and look at how we can make the right decision, every time.
Tickets for AltitudeX are now available. To secure your place, purchase a ticket today.