15 June 2017
Splitpixel relocates ahead of expansion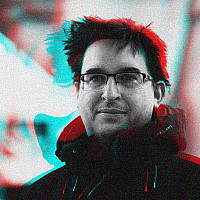 Yorkshire digital agency, Splitpixel has moved to larger office space to accommodate growth
The agency is now based in converted textile mill, the Heritage Exchange in Huddersfield.
"The world of digital marketing has changed a lot in the last 10 years," said founder, Greg Smuk.
"Clients are demanding more integrations, more intuitive personalisation, and a user experience that drives more conversions. A whole host of both technical and creative skills are therefore needed to achieve these criteria.
"But despite these challenges, we've succeeded in creating a culture that attracts some of the finest talent in the North. And with our vibrant new office, we're even better placed to offer colleagues an inspiring place to work."
It currently employs 11 staff, but co-founder, Charlie Herke, added that a 20% increase in revenue meant they had to look at further recruitment:
"Marketing is sometimes considered a bit of a subjective profession, but we've always been a data-driven agency, which I think has helped us carve out a reputation in the crowded B2B marketplace," he said.
"The next six to nine months are looking particularly positive, hence the need to grow our team – as well as the space around us!"