26 June 2017
The Landing launches angel investment 'pitch panel'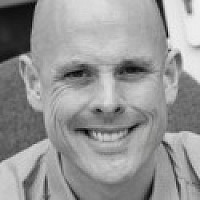 The Landing, MediaCityUK's digital and technology enterprise hub, has announced a new angel investment 'pitch panel'.
From July, scale-ups and SMEs accepted on to The Landing's three-month business incubator programmes will also get the chance to meet and pitch to a group of venture capitalists, angel investors and investment consortiums.
The pitch panel event will give participating companies the chance to share their fully-formed business concepts, growth projections and prototype technologies with potential investors.
The Landing has teamed up with the Barclays-sponsored Eagle Lab team to create a dinner and drinks format for the quarterly pitch panel events.
Shu-Ling Li, Community Manager for The Landing's Launch co-working space, said: "The recent dinner and drinks event we hosted saw a handful of Landing-based companies do a quick two-minute pitch to a group of leading investment angels between courses and were such a great success that we have decided to make it officially part of the Launch incubator offer.
"It will give scale-ups based at Launch the chance to put into practice all they have learned from the intensive scale-up and business support programme we provide in friendly surroundings. They can also then continue to network with potential investors, and The Landing's wider business support team, in a very relaxed environment.
For more details of the incubator programme, costs and how to apply, click here.