06 June 2017
Haddock enough of the election? Paddy Power is letting you give your politicians a slap with a wet fish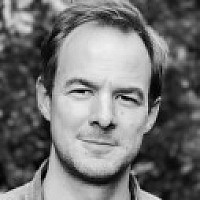 Paddy Power has unveiled its latest near-the-knuckle publicity stunt - a digital game letting users give political leaders a slap with a wet fish.
Lucky Generals has collaborated with Manchester agency Trunk on the game, 'Slap Election', which launched on social media today.
It provides a running total of slaps received by leaders including Theresa May, Jeremy Corbyn, Tim Farron and Nicola Sturgeon.
Adam Britton, creative director at Trunk, said: "We knew that the team at Lucky Generals and Paddy Power had a great sense of humour so this idea was perfect for them, and who wouldn't love the chance to slap a wet fish across the face of a politician."
Paul Mallon, head of brand engagement at Paddy Power, added: "There's a time and a plaice for everything so, after questionable political pricing for both Brexit and Donald Trump's presidential chances, we've resorted to using fish to predict outcomes."