26 April 2017
Investors 'ready to realise North's tech potential'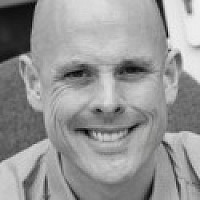 The North is a "thriving scene of innovation and entrepreneurship" and investors are well placed to realise the potential, according to Tim Mills, investment director at Angel CoFund.
Mills was speaking as the Tech City News Investment Tracker revealed an 80% increase in investment rounds announced by UK tech companies for Q1 of 2017 compared to the same period last year.
"In order to ensure this digital 'Northern Powerhouse' transcends from political idealism to economic reality, it's imperative for private investors to put their money to work where such an extensive opportunity lies," Mills said.
"There is good evidence to suggest is happening, with well known tech finance houses such as GP Bullhound or Zeus Capital building their presence, many mainstream VCs opening offices and hiring new people in the region and new business angel groups coming together.
"By collaborating across Northern England – a region that, as the Industrial Revolution demonstrated, has never been lacking in innovative ideas – investors have the opportunity to deliver precisely what the British economy needs during these more uncertain times."
Harry Briggs, partner at BGF Ventures, predicts that 2017 will see continued strong growth in artificial intelligence, FinTech and cybersecurity, as well as emerging opportunities in genetics and synthetic biology.