22 November 2016
Yorkshire search agency lands Vital Energi brief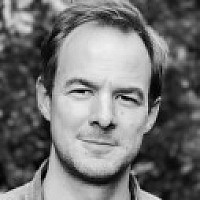 Vital Energi has appointed Jaywing's search agency Epiphany to help build the brand's presence online and engage with new customers.
Vital Energi provides renewable energy solutions to the public and private sectors and has offices in Blackburn, London and Scotland.
It has enlisted Epiphany to manage the company's SEO, PPC, CRO and online PR campaigns as part of Vital Energi's aim to enhance its digital strategy.
Epiphany MD Tom Salmon
Abby Whitelock, marketing manager at Vital Energi, said: "We felt that Epiphany immediately understood our brand and what sets us apart. They have the ability to provide full support for our online marketing needs and we look forward to beginning our work with them."
Epiphany managing director Tom Salmon added: "We're really pleased to have the opportunity to work with such an innovative and forward-thinking company. Protecting our environment and managing carbon emissions are amongst the most important issues facing the world today and we're thrilled to be working with Vital Energi to raise their profile online."
Epiphany also works with clients including Euro Car Parts, Oxford Open Learning and Anglian Home Improvements.