21 October 2016
NCC Group shares hit following contracts warning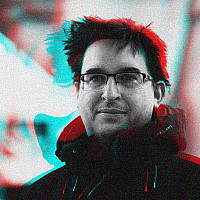 NCC Group, the Manchester-based cyber security and risk mitigation firm has seen its shares nosedive, following a trading update.
Its shares fell from 346p on Wednesday to 224p at the close of play last night. This morning it has started to recover slightly, up to 226p as the FTSE opened.
The company had published a trading update for the 4 months to 30th September, announcing that Group revenues had increased by 36%. However, it admitted that there were a "number of setbacks" - including 3 large "unrelated" contract cancellations; a large contract deferral and "difficulties with some managed services contract renewals."
"Overall, we continue to make good progress across the business with strong organic growth. However, we have been hit by a number of unrelated adverse developments in the Assurance Division that will have an impact on profitability between the first and second half of the financial year," stated Rob Cotton, group chief executive.
"Despite this, we will continue with our measured acquisition strategy and anticipate acquiring additional boutique cyber security consultancies over the next few months.
"We operate in a fast growing market and have forward order books and renewals of £108.8m, up from £71.9m this time last year. We continue to take the necessary action to mitigate this period's setbacks and remain on course to sustain our double digit organic revenue growth."
Last month the company acquired the Silicon Valley-based Payment Software Company Inc for $18.75m in cash.