04 October 2016
Natalie Gross leaves Amaze after five years as CEO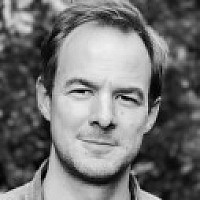 Natalie Gross has left digital marketing agency Amaze after five years as CEO.
Gross has left the St Ives-owned company as it looks to closer align the business with Realise and Branded3, two of its other agencies. Amaze is ranked number two in Prolific North's definitive Top Digital Agency rankings.
Tony Murphy, the current CEO of London and Edinburgh-based Realise, is to head up all three digital businesses.
Originally recruited back in 1999, Gross led its first acquisition by the Hasgrove Group in 2007, during which time she became managing partner.
She became CEO in 2011 and played a key role in growing Amaze into one of the biggest agencies in the region, turning over £17.3m in its last accounts before it was bought by St Ives for £24.3m in 2013.
Gross had been responsible for a team of over 200 people across offices in Manchester, Liverpool, London and Brussels, with a client portfolio including Pizza Hut, Childline, Coca-Cola Enterprises and The Co-operative Group.
A statement from St Ives confirmed: "St Ives PLC can confirm that Natalie Gross has made the decision to step down as CEO of Amaze. Tony Murphy, the current CEO of Realise, will now be heading up the three digital marketing businesses within St Ives PLC (Amaze, Realise and Branded3)."
There's no word yet on what Gross plans to do next.
St Ives this morning posted its preliminary results for the year to July 29th, with revenue rising 7% to £367.5m and adjusted profit before tax down 8% to £30.4m.