12 September 2016
Outsourcery owner acquires Packet Media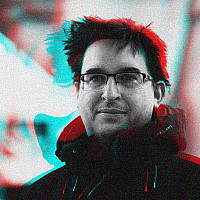 GCI has built on its acquisition Outsourcery's assets earlier this summer, with a further investment.
It has bought Packet Media in Stoke for an undisclosed sum - its third purchase of the year.
"Packet Media has some great parallels with our own business and this acquisition further strengthens our capability. But what we are particularly excited about is their enterprise grade SMS messaging platform and its associated Management Information (MI) reporting capability," explained Mike Constantine, chief technology officer at GCI.
"This new GCI SMS messaging service fills an important gap in our portfolio and helps us differentiate our proposition - particularly for the multi-touch contact centre environment."
Packet Media's MD, Julian Gallimore added that joining GCI would give the agency "greater resource and reach."
"In simple terms, SMS is what email used to be. The stats are compelling: while emails now clutter inboxes (many unopened) SMS messages are on average viewed within 3 minutes of receipt. Response rates too are far better: it takes an average person 90 minutes to respond to email, but only 90 seconds to respond to text."
Adrian Thirkill, the CEO of GCI said that the recent acquisitions had been "designed to accelerate" the company's capabilities and "differentiate our services and solutions portfolio."
"In the last 12 weeks alone we have not only gained some first class platforms, but we have also considerably strengthened the depth and breadth of our technical resource - our people. The combination of talented empowered staff and great platforms will enable us to bring some really exciting new services to market in the months ahead - particularly cloud-based services and those associated with unified communications (UCaaS)."