08 February 2016
More jobs on offer as Digital Skills Festival returns to Manchester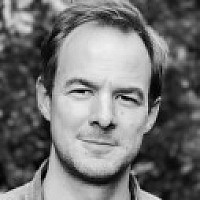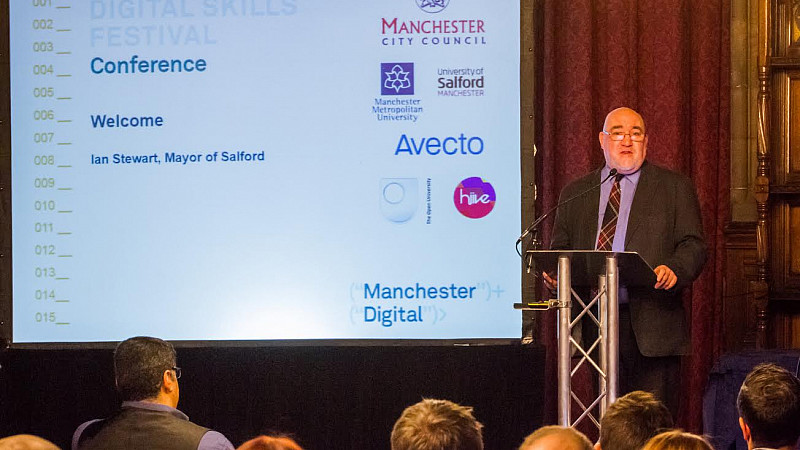 The annual Digital Skills Festival returns to Manchester tomorrow, and businesses and students are encouraged to attend.
The four-day event, organised by digital trade association Manchester Digital, will run from February 9th to 12th in various locations across the city centre.
One of the presentations during last year's event
The event aims to support digital professionals and businesses and encourage emerging talent to stay in the region.
The Digital Skills conference, taking place tomorrow from 10am to 4.30pm, brings together professionals and educators to discuss issues such as how digital is taught in schools, diversity and wage inflation.
The Talent Day, to be held on Wednesday from 11am to 3:30pm, is aimed at students wanting to break into the industry and businesses looking for fresh talent.
Over 1,200 students attended last year with over 100 jobs on offer, and this year the likes of On the Beach, Rentalcars.com, Autotrader and the BBC return as well as first-time attendees such as The LAD Bible and Laterooms.
Katie Gallagher, MD of Manchester Digital
Katie Gallagher, managing director at Manchester Digital, said: "The North West digital industry has really boomed in the last 18 months but unfortunately demand for skilled professionals is outstripping supply. Recruitment is notoriously difficult, and the Digital Skills Festival is key in addressing these issues and providing a platform for discussion and to develop viable solutions.
"The festival is a key event for anyone involved in digital, from education providers wanting to understand the needs of businesses, to students looking for their first step up, and digital companies searching for emerging talent. There's something for everyone and we are, as always, looking forward to another great event."
To register for the event or to find out more information please visit here.