05 January 2016
Newcastle agency looks to expand client base beyond the Middle East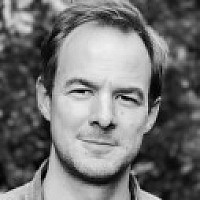 Newcastle digital agency LamasaTech has unveiled plans to grow its UK and European operations.
The firm of digital designers, founded in 2009, specialises in bespoke applications, web development and custom-built hardware and has a client base in Qatar, the UAE and Saudi Arabia.
Originally focused on developing software and hardware for interactive computing surfaces, the firm is now focussing on expanding into the museum, logistics and operations sectors in the UK and Europe.
MD Mahmoud Elsaid
Mahmoud Elsaid, managing director, said: "Our interactive technologies consultations, display ranges and Data Visualisation offering are currently being utilised by companies in diverse sectors including healthcare, retail, logistics, hospitality and banking.
"We are proud to have one of the top five energy companies worldwide as our customer, and we have also recently secured one of the biggest logistics companies in the world to our growing lists of clients."
The company currently has a team of 16 developers, designers, consultants and hardware experts worldwide, but Elsaid is committed to keeping the company's head office in the North East.
"We knew when we started LamasaTech we had a unique product and the potential to expand into different markets and territories quite rapidly, but our growth and demand for our solutions has exceeded expectations," he said.
"Despite selling our solutions worldwide the North East is the perfect place for us to develop and service our global customers, partners and satellite offices."
Recent clients have included Bahrain Airport, where the company created a new cross-platform time-management system for baggage handlers, and an app for LiveLife (pictured above).