13 July 2015
BBC Learning creates online financial personality test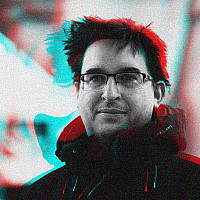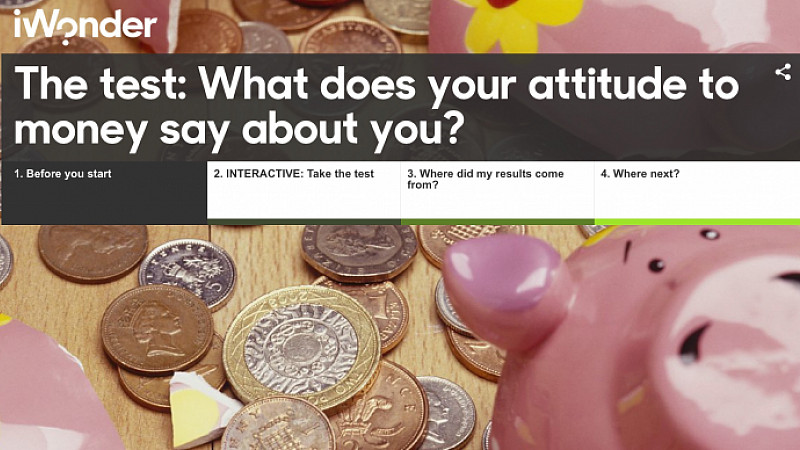 BBC Learning has been working with The Open University and UCL to produce an online personality test, to work out people's attitude towards money.
The interactive iWonder test has been launched as BBC One airs Right on the Money: Live - a new consumer show based at MediaCityUK.
"Our BBC iWonder content seeks to explore different perspectives on questions sparked by everyday life, through BBC programmes and current events, and money attitude is something that truly affects everyone. We hope this interactive test alongside Right On The Money: Live will start important conversations and provide practical ideas and advice for people to feel better able to take control of their money," explained Sinead Rocks, head of BBC Learning.
It has been based on a survey of more than 100,000 people, examining their attitudes to money and what financial consequences this could have. The information was gathered as part of the Big Money Test, an online survey from a collaboration between BBC Lab UK and the scientific community, dating back to 2011.
Professor Mark Fenton-O'Creevy from The Open University and Professor Adrian Furnham of UCL analysed the results and identified 4 specific categories of people -  Status spender, Independence seeker, Generous indulger and Secure saver.
"We found that the kinds of relationships people have with their money are strongly related to the likelihood that they suffered from financial difficulties, ranging from problems like making money stretch to the end of the week or month, to more extreme outcomes such as bankruptcy," explained Professor Fenton-O'Creevy
"The BBC's interactive test uses a group of questions about your relationship to money that, together, we found to be good at identifying people likely to have greater levels of financial difficulty. It tells you something about the kinds of financial difficulties experienced by people in our research with a similar profile to you. It should also help you think about the kind of relationship you have with your money and whether this is something you would wish to change."