04 November 2014
Just 10 days left to enter the Northern Digital Awards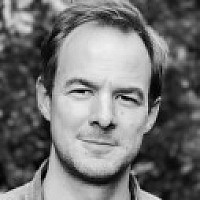 There are just 10 days left to enter the very first Northern Digital Awards, a new awards celebration for 2015. You can enter here now.
Launched by Don't Panic Event Management and Prolific North, the awards will span 20 categories across key professional specialisms of the buoyant digital industries across the region.
They will recognise the very best in digital campaigns, e-tailing, apps, video and, most importantly, the talent in the North as well as rewarding websites across a number of sectors to reflect the ever-expanding online world that we trade and communicate in.
And it's the first time we've hosted a major event in Yorkshire, recognising the fact that so many of the North's leading digital agencies are based in the county and over to Newcastle.
The awards will be presented at an evening ceremony on Thursday 22nd January 2015 at Royal Armouries in Leeds and are open to companies based across the North - if your headquarters are situated anywhere from North Wales to the North East, this is the awards ceremony to recognise your achievements.
The event will be held at the Royal Armouries in Leeds
The 20 categories reflect the diverse range of digital services on offer and include the all essential best website, reflect economic conditions with an award for the best low budget campaign and of course reflect the changing profile of agency work with the digital agency of the year category. See all of the categories in full at this link.
Judging
We have brought together an esteemed panel of industry leaders and experts, to help us ensure the whole process is managed and ultimately decided upon with the greatest possible degree of digital expertise and professionalism. The judging is a rigorous two stage process including pre-scoring to determine shortlists and a judging meeting where entries are discussed and evaluated in detail to decide the winning entries. The full list of judges and their biogs can be found below and at this link.
Get involved
It's time to get your entries in now - you have until November 14th - plus there are number of sponsorship opportunities available for the Northern Digital Awards which are limited and we do expect them to prove popular so if you would like to get involved call Nicky Wake at Don't Panic Projects on 01706 828855 or e-mail nicky@dontpanicprojects.com or contact Nick Jaspan at Prolific North on 07788 417660 or email nick@prolificnorth.co.uk
Further information including entry forms are available the Northern Digital Awards website here.
Meet the judges
Martin Bryant, Editor-in-Chief, The Next Web
The Next Web, a global technology news website. Based in Manchester, he is also part of the founding team behind SpaceportX, a workspace and events venue for tech entrepreneurs and startups. He is a member of Manchester Digital's council and regularly discusses technology on the BBC and Sky News.
Tom Cheesewright, Founder of applied futurism practice Book of the Future
Tom Cheesewright is the founder of applied futurism practice Book of the Future, helping organisations to see, share and respond to a coherent vision of tomorrow. Tom followed a degree in Mechatronic Engineering with 14 years in the tech industry, working with global brands such as BT, EE and IBM, and subsequently founded a series of technology-driven companies. Most recently he co-founded venture-backed big data analytics start-up CANDDi, of which he remains a shareholder.
Jeff Coghlan, Founder, CEO and Creative Director, Matmi
Jeff is the creative force and visionary behind our award-winning agency, recently ranked in the Develop 100 list as one of the leading games agencies in the UK. Also the founder and director of Matmi, he has over 25 years' experience in the games and digital market and his creative vision has helped clients achieve their goals whilst winning Matmi win a host of awards.
Mike Deyes, Head of Digital Communications at the University of Liverpool and a Chartered Marketer
Mike joined the University in 2008 from Manchester Metropolitan University where he was the Internet manager, responsible for all digital activity. Prior to joining MMU, Mike spent a number of years at two national charities working on award winning fundraising and media relation campaigns.
David Edmundson-Bird, Principal Lecturer, Digital Marketing and Enterprise, MMU Business School
David Edmundson-Bird is a proper old-school dot-com casualty from 2001. Currently Principal Lecturer in Digital Marketing Communications and Director of the Econsultancy Masters Programme at MMU Business School, David is also the founder of MMU Agency Life. He has enjoyed several spells in UK academic institutions as well as senior management and non-executive roles in the private digital media sector.
Paul Fabretti, Digital and Social Media Lead, Telefónica
Paul's role is to define and deliver the social media vision for Telefonica and ensure their local businesses remain an example of social media best-practice.
Prior to this, he was Head of Social Media for the award-winning Telefonica UK (O2) social media team, which won the inaugural Twitter Flock award for outstanding use of the Twitter platform and recently launched Tweetserve the world's first Twitter-based account management platform.
Sally Joynson, CEO, Screen Yorkshire
Sally has been CEO of Screen Yorkshire since 2006. She was previously the company's first Head of Business Development. Under her leadership Screen Yorkshire grew into one of the biggest and most successful of the network of regional screen agencies. When that network closed in 2011, she refocused Screen Yorkshire's activities and re-launched the company as a specialist investor in content with a £15m ERDF-backed fund – the Yorkshire Content Fund. Screen Yorkshire's primary focus is on financing content made in Yorkshire, but it also runs a number of bespoke, highly regarded training schemes.
Herb Kim, Founder, The Thinking Digital conference
Originally from Brooklyn, NY, Herb is best known as Founder of the long-running Thinking Digital Conference. The 8th Annual Thinking Digital Conference takes place in May 2015. In addition to Thinking Digital, Herb is the founder of the TEDxLiverpool, TEDxManchester, TEDxSheffield and TEDxNewcastle. He is a Board Director for Tech City UK and an advisory board member for branded content agency Captive Minds in London.
Steve Kuncewicz, Head of IP & Media - Associate, Bermans
Steve's main areas of expertise are issues involving music, film, television, copyright, trade marks, broadcasting, domain names, confidential information, moral rights, advertising and marketing, passing off, libel, slander, malicious falsehood, breach of data protection and breach of privacy. He is a leading individual in the legal social media community and Manchester's most followed Lawyer on Twitter.
James Lawton-Hill, Head of Marketing, Brother UK
A commercially astute B2B marketing professional with experience both agency and client side across global brands throughout Europe, Asia and America including Brother, Vodafone, Hewlett Packard and Microsoft. Currently responsible for leading a team of 23 marketing professionals as well as the overall marketing strategy and deployment for the Brother brand in the UK.
Katrina Michel, Marketing Cheshire
Katrina is CEO of Marketing Cheshire. Before that she worked for a number of communications agencies such as Ogilvy and JWT and was co-owner of local communications planning consultancy Planning Express for 3 years. She has won 5 IPA Advertising Effectiveness Awards.
Paul Morris, Digital Lead, The Co-operative Group
Having worked in Digital Marketing for 13 years Paul has called The Co-operative Group home for the last 3 years; a shy retiring place that is never in the news ;) The role being one of advising the Heads of Digital about Digital Media across the Group and also running an internal SEO team. Before The Co-op Paul has experience of working both client and agency side with brands including Wickes, Laterooms, Silverstone, Intercontinental Hotel Group, Cash Generator and Park Resorts.
Professor Colin Pattinson, Digital Research Centre, Leeds Met
Professor Colin Pattinson is Head of School of Computing Creative Technologies and Engineering at Leeds Beckett University. The 50 members of staff in the school provide courses at undergraduate and post graduate levels to approximately 1500 students and carry out research and consultancy in the fields of computing, creative and digital technologies and electronic and electrical engineering. Colin's own early research and teaching experience was in the area of computer network performance, for which he gained a PhD from the University of Leeds. His current research focuses on sustainable "green" IT and computer network management.
Vicky Shipway, Head of Marketing, City Car Club
Marketing and IT don't always play well together, but they do at City Car Club where Vicky heads up both departments. With the understated aim of changing the way the UK gets around, her role covers everything from digital marketing, regionally targeted guerrilla campaigns through to project managing large scale systems upgrades. Before getting involved in the transport industry Vicky spent time looking after retail websites and supporting a change management consultancy.
Will Stone, Creative Communications Consultant
Will Stone is a senior brand communications expert with more than 15 years' experience in education, B2B and start-ups. He is currently Managing Director of Stone & Co., UK Partner for ShortcutMedia, a managing editor for an international B2B trade journal and marketing consultant for a tech product start-up. He has worked with major brands and magazine titles such as Absolut Vodka, Wallpaper*, Monocle and Tom Dixon amongst others. Will is passionate about cross-media and has spoken on a number of industry panels on the subject.