01 October 2014
Go ON Lancashire digital campaign launches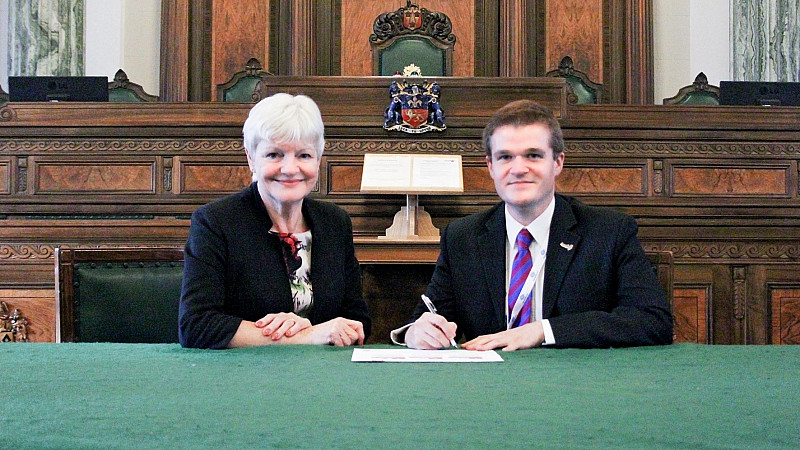 Go ON Lancashire, a campaign aimed at increasing the basic online skills of people and organisations across the county, has been launched in Preston.
More than 60 delegates from organisations including Go ON UK, Post Office, Argos, E.ON, Lloyds Banking Group and Superfast Lancashire, got together to hear about how they can support a campaign to get more people across the county equipped with digital skills.
As part of the event leader of Lancashire County Council Jennifer Mein signed the Go ON UK Digital Skills Charter, committing the county council to ensuring that people can access their services online, as well as working to boost the digital skills of county council staff and people across Lancashire.
She said: "There are 120,000 adults in Lancashire who have never been online and are missing out on vital services and opportunities. We are committed to helping these people develop their digital skills.
"Through the Superfast Lancashire programme we are making sure that as many people as possible will have access to a fast internet connection and through Go ON Lancashire we will work with partners to ensure that people have the skills to benefit from that access."
The event, organised by Lancashire County Council, was supported by Go ON North West, which launched in June this year with the aim of helping the one million adults in the North West who lack basic online skills.