30 October 2014
Football Association suspends Rio Ferdinand over Tweet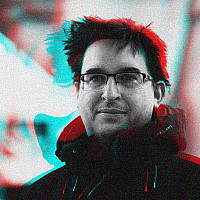 Rio Ferdinand has been suspended for 3 matches and find £25k following a comment he made on Twitter.
The 35-year-old former England captain faced the FA misconduct charge after he used the slang term "sket" (promiscuous girl or woman).
The FA Independent Regulatory Commission found that the Tweet was: "abusive and/or indecent and/or insulting and/or improper."
In addition to the suspension and the fine, Ferdinand has been warned "as to his future conduct" and been ordered to attend an education programmed arranged by the FA within 4 months.
The Twitter conversation took place on September 1st:
"Maybe QPR will sign a good CB [centre back] they need one" to which Ferdinand responded:"get ya mum in, plays the field well son! #sket."
His manager, Harry Redknapp said he hadn't seen the report and could not comment on that, or whether the club would appeal.
Ferdinand has almost 6m followers on Twitter and last year signed up to be a pundit for BT Sport and also BBC Sport's World Cup coverage.