11 September 2014
MediaCityUK event focuses on digital products and IP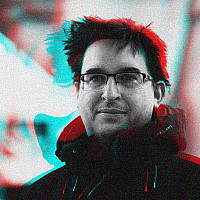 Experts in intellectual property and its impact on digital products will be speaking at a conference later this month at MediaCityUK.
Led by Manchester Digital, in partnership with the University of Central Lancashire, the event will look at how to take a new product from the idea right through to tech review and also examine growing markets and how to exploit them.
"One of the main difficulties that companies tend to face is  knowing how to approach service businesses and product businesses differently in order to maximize the value created for each," explained Tony Foggett of Code Computerlove and Manchester Digital.
"The shift in technology has made it much easier to bring to market the IP that we already own. The biggest problem of all is mindset.
"Too often, companies fall between the two areas and look at the sale of services as a route to fund the development of products meaning that their own products come second."
Speakers include Durham Grigg a specialist consultant for IP Works, Tres dMarque IP and Elaco PTY Ltd; Al Mackin, CEO and founder of Formisimo and chair of theEword; Caroline Roberts-Cherry, creative director and founder of Saffron Cherry TV and former BBC exec; and Richard Heyes, co-founder of Tecmark;
It takes place at The Landing on 17th September and tickets can be reserved here.