26 September 2014
Liquid launches Bibby Maritime site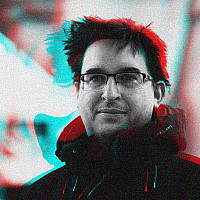 Liquid in Liverpool has developed a new website for Bibby Maritime - part of the Bibby Line Group.
The Liverpool agency was approached to produce a "modern, responsive site" to promote the firm.
"The Liquid team has been great to work with, and have come up with some really interesting ideas for us. We hope to be working with them on an ongoing basis, as business growth generates new projects for us" said Lizzie Orr, Bibby Maritime's marketing manager.
The company has a fleet of 5 vessels, which provide off-shore accommodation to workers, if for example, they're working in remote locations.
"Bibby are a global brand and we've loved working with Bibby Maritime to breathe new life into their online presence and give them a website that reflects their status," added Chris Mitchell managing director of Liquid.