27 June 2014
Outsourcery to cut cost base after slower than expected growth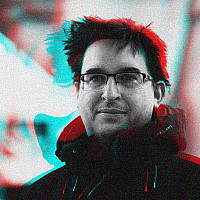 Cloud computing firm, Outsourcery, has admitted that its growth is "slower than expected" as it plans to cut its cost base.
The Manchester-based company, led by Dragons' Den's Piers Linney made the announcement in a trading update to the stock exchange.
Piers Linney
In a statement it said it was making "steady progress" in generating revenue in the SME sector. It also pointed to a pipeline of work with large enterprise, however, it was issues with this that were leading to the slower than expected growth:
"The large-scale pipeline build of our strategic partner channel has taken longer to ramp up due to delays finalising the necessary organisational, system and their sales force readiness.
"This will have an impact in the short term on the growth of our Monthly Recurring Revenue ("MRR") during the year and, consequently, an impact on our reported revenue result for this financial year.
"In response to this slower than expected MRR [monthly recurring revenue] growth, the Group has taken action to proactively align its cost base. As such, the Group believes it is still on track to deliver a normalised PBT [profit before tax] performance for this financial year that is in-line with current market expectations.
"The Group has reviewed all aspects of its cost base and expect to produce additional annualised cost savings of c.GBP1.0m per year from next financial year."
It stated that "Secure O-Cloud" - a government cloud platform designed and built alongside Dell and Microsoft - would have "the most material impact on revenue growth over the medium-term."
This is set to be completed next month, with launch expected before the year-end.