17 April 2014
Etihad Airways, Manchester City and Manchester Airport team up for social media treasure hunt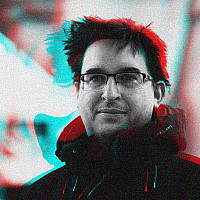 Manchester City's sponsor, Etihad Airways has launched a digital treasure hunt with clues hidden in secret locations in Manchester.
The social media promotion is being backed by Manchester Airports Group and Manchester City.
"Manchester is an important destination for Etihad Airways, and it's great to work with such excellent partners such as Manchester City FC and Manchester Airport," said Clive Wratten, UK general manager, Etihad Airways.
"We would like to urge as many people to take part as possible, and have some extra fun in Manchester."
#EtihadHunt starts on 18 April 2014 and participants will have to sign up to a Facebook app before clues are released on Good Friday. At the 3 secret locations, people will be asked to complete a task, with successful entrants going into a draw for a holiday to Abu Dhabi.
"We are pleased to be supporting Etihad's social media treasure hunt across Manchester. We're keen to engage more in the social media space and keen to promote more interaction amongst all of our fans and followers," added Jeff Howarth marketing director at Manchester Airports Group (MAG).