11 April 2013
New wave of creative schools given green light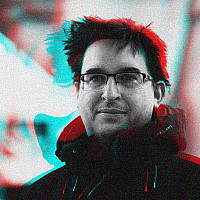 The Department for Education has approved the opening of a series of creative studio schools, including one in the North of England.
The aim behind them is to give teenagers mainstream qualifications, which are linked to the world of work. There is a focus on developing "employability and life skills", with unpaid and paid work placements being part of the course.
The Manchester Creative School will specialise in design, interactive media and digital technology. The first of its kind in Greater Manchester, it opens to 300 students aged between 14 and 19 years old in September next year. It is backed by more than 50 employers and partners including Code Computerlove, BDP and Manchester Metropolitan University.
"I'm thrilled that Manchester Creative Studio has been given the go ahead to open. Last year our business grew by 35% and we took on over 20 new people. Our current biggest challenge is finding enough talent to do the work that we are winning," said Tony Foggett, CEO of Code Computerlove and Chair of Manchester Digital trade association.
"We desperately need some new thinking to support and supply talent in the region, and schools such as Manchester Creative Studio are vital if Manchester is to realise its ambitions as a creative and digital city of excellence."
Two such media-orientated schools have already opened in the North, the Creative and Media Studio School in Kirklees, Huddersfield and the Hyndburn Studio School in Lancashire.
Three more are opening this September: Darwen Aldridge Enterprise Studio; Film Theatre and Costume Studio (Bradford); and The Studio (Liverpool).