09 July 2014
A year of inspiring schools at The Sharp Project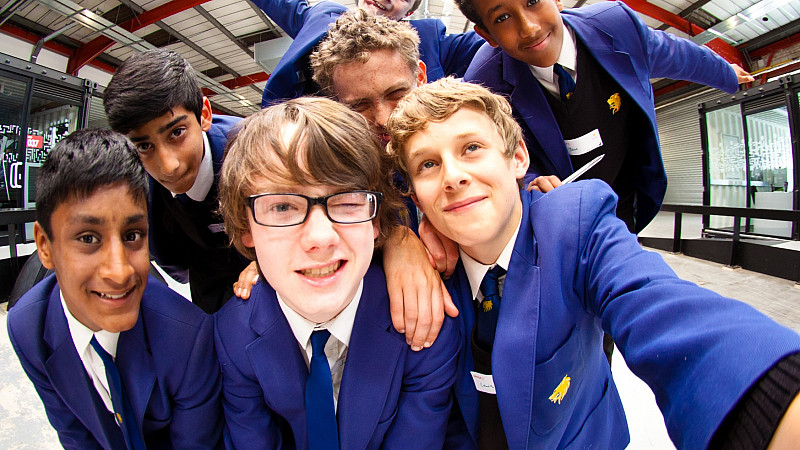 Manchester's Sharp Project is this month celebrating a year of opening its doors to secondary schools across the city.
The Creative Digital Experiences at the Newton Heath base are designed to inspire young people into careers in the sector.
Research published last month by the University of Salford has found that more than a third of those polled didn't see work in the creative sector as a 'savvy' career move.
That finding came despite the fact that 71% of those found entering the jobs market for the first time were considering careers in that sector.
Attracting youngsters at school age is something Councillor Sue Murphy, the Deputy Leader, of Manchester City Council who has responsibility for Employment and Skills, considers to be important.
She said: "We're proud to be leading the way in Manchester when it comes to opening school pupils' eyes to exciting careers available in the creative digital sector. These industries represent key areas for skills and career development, not just here in our city but for the benefit of the region's contribution to the future strength of the UK economy.
"We have a responsibility to arm our young people with a knowledge and appreciation of the important emerging careers available to them, while our schools have a duty to help open their pupils' minds to careers that may otherwise lie outside their current field of vision."
The Sharp Project, a 200,000 sq. ft. facility home to over 50 digital micro-businesses and SMEs, has opened its doors to every secondary school and academy across the city in an initiative supported by Manchester City Council and delivered by on-site social enterprise SharpFutures.
Pupils from Whalley Range
More than 200 pupils from 15 schools across Manchester have benefitted from the initiative so far this term, fulfilling SharpFutures' remit to seed, nurture and grow talent, with the goal of supporting young people into employment in the creative digital sector and bookings are already being taken from schools for the next academic year.
COO of The Sharp Project and founder of SharpFutures, Rose Marley commented:
"Artists, project managers, developers and coders, adaptable young people with problem solving skills are all in high demand for this sector. There is already a skills gap and it's going to increase unless we inspire more young people to join the sector. Young People are well suited to many of these careers from digital content creation to social media and Manchester has a wealth of opportunity for the next generation."