14 July 2017
Thousands of Wifi users accidentally sign up for 1000 hours of community service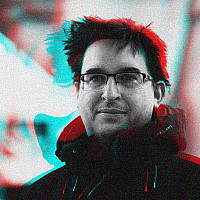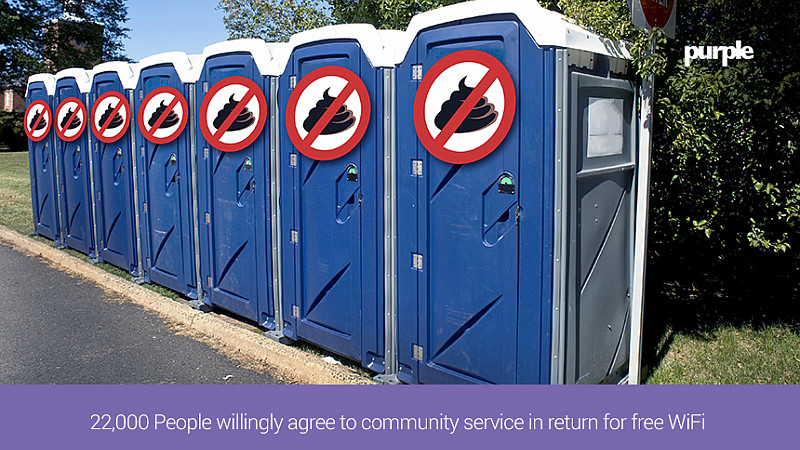 More than 22,000 people have agreed to scrub festive toilets, clean up dog waste and manually relieve sewer blockages in exchange for free WiFi.
It's because Manchester's Purple added a spoof clause into its terms and conditions for a fortnight, just to see if people read it.
The Community Service Clause, said that "the user may be required, at Purple's discretion to carry out 1000 hours of community service."
It outlined a number of possible jobs:
•Cleansing local parks of animal waste
•Providing hugs to stray cats and dogs
•Manually relieving sewer blockages
•Cleaning portable lavatories at local festivals and events
•Painting snail shells to brighten up their existence
•Scraping chewing gum off the streets
The reason was to highlight the lack of customer awareness when signing up to free services. In fact everyone was offered the chance to flag up the strange clause in return for a prize. However, just one person did so - that's 0.000045% of all WiFi users during the two week period.
"WiFi users need to read terms when they sign up to access a network. What are they agreeing to, how much data are they sharing, and what license are they giving to providers? Our experiment shows it's all too easy to tick a box and consent to something unfair," explained Gavin Wheeldon, CEO of Purple.
The other serious message behind it, is that Purple has become the first General Data Protection Regulation compliant WiFi provider, ahead of new rules, which come into force next year.
These change the way organisation approach data privacy and enable end user to gain more access to the data which is collected about them. Purple has changed its privacy policy so it's clearer, simpler and shorter.
"We welcome the strengthening of data protection laws across Europe that GDPR will bring. Not only will it give WiFi end users more control over how their personal data is being used by companies, it will also raise the level of trust in the digital economy," continued Wheeldon.