25 July 2017
Richards' return vindicated as Sheffield's Wandisco enjoys bookings surge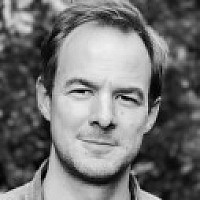 Sheffield tech company Wandisco has seen bookings surge by 73% in the first six months of the year.
In a trading update, the active data replication company said that bookings between January and June had totalled $10.2m, compared to $5.9m last year.
Demand for its Fusion product had also risen 173% to $7m, including a $4.1m order from a "major financial services multinational".
The company also arranged a new $5m debt facility with Silicon Valley Bank to replace an existing HSBC debt that was due to expire last month.
David Richards, chief executive and interim chairman of WANdisco, said: "The acceleration of bookings in the first half is a key highlight for the group.
"We have seen a significant increase in demand for Fusion across a number of key verticals, further demonstrating the broad appeal and requirement for our applications.
"The combination of strong bookings, good cash collection and tight cost controls delivered in the period significantly reduced our cash burn to a modest $600k."
The news represents a vindication for Richards, who was sacked by non-exec chairman Paul Walker last September only to be reinstated a week later after a shareholder revolt. Walker subsequently left the company.