06 July 2017
Jaywing wins Swinton Group brief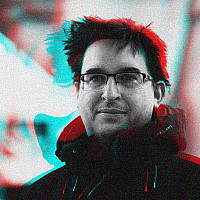 Swinton Group has appointed Jaywing to optimise its marketing effectiveness.
The Sheffield agency will take responsibility for the company's cross-channel attribution strategy, using its recently launched digital tracking technology, Almanac - which connects online and offline data to build a better picture of the consumer's journey.
"Joining online and offline data and adopting advanced attribution models is key for any brand who need to see the return on investment at an individual-level. We are delighted to partner with Swinton and are confident they will quickly reap the benefits of advanced attribution to make more impactful decisions, acquire customers at an optimised cost and realise better business results," explained Ben O'Brien, managing director Jaywing.
"Our data scientists have unprecedented computing power at their disposal, and they are devising algorithms and models that are ever more sophisticated to help brands realise the full potential of data-driven marketing. Organisations that can harness these capabilities effectively will be able to create significant value and differentiate themselves, while others will find themselves increasingly at a disadvantage."
By using this technology, Swinton is hoping to more accurately understand individual consumers and target them in a more personalised way.
"We appointed Jaywing because it has the right technology and data, modelling and marketing expertise to undertake attribution at an individual customer level, and to evaluate the performance of our online and offline marketing. We look forward to better understanding how our marketing investments drive valuable acquisition across all our channels, and having the tools to focus our spend better in future to achieve improved levels of ROI," added Stephen Cox, head of analytics and pricing at Swinton Group.