22 June 2017
Homelesshack to help tackle homelessness in Greater Manchester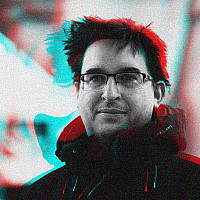 The digital sector is coming together to try and tackle the issue of homelessness in Greater Manchester.
The #homelesshack is a 2-day event taking place at the end of the month, led by Manchester Digital, Sigma and Valtech.
"Rough sleeping and homelessness in Greater Manchester is a huge problem and our members were keen to take action, so we offered our support and expertise to help create this event," explained Katie Gallagher, managing director of Manchester Digital.
"By bringing together the digital and tech community we hope to come up with some ideas that will contribute and build upon the important work that is already happening in Manchester."
Digital professionals will work alongside researchers, policy teams and other experts, as well as using open data to see what can be done.
At the end of the hack, a team of judges will pick the best concept or prototype.
"I've heard people refer to Greater Manchester as the Silicon Valley of Europe. We're up there with the best when it comes to digital innovation so it makes sense for us to capitalise on our creativity and technology to improve lives and tackle social problems," added Mayor of Greater Manchester, Andy Burnham.
"I've always said that if people have ideas about how we can do things better in Greater Manchester, I want to hear them. So I'm keen to see what the #homelesshack can come up with."
The latest figures show that rough sleeping in Greater Manchester has risen by more than 40% in the last year.
The free event is taking place at Valtech UK's offices in Basil Chambers on High Street in Manchester.