20 April 2017
Visualsoft sets up Dubai operation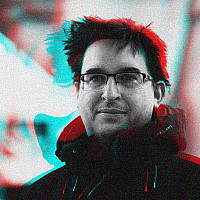 Visualsoft has ambitions to grow in the Middle East, with a new operation at Media City in Dubai.
The North East agency currently has one member of staff based in the city, but plans to add further sales and account managers once it gains a foothold in the market.
"Having a presence in Dubai will raise the profile of the company. It's about time we had more Global exposure, albeit we can still grow in the UK, we need to look further afield - why not start in a region where eCommerce is on the cusp of taking off," explained Dubai-based sales director, Antony Mohan.
"You only need to look at the amount of foreign investment coming into the region to see the potential - The numbers speak for themselves!"
In Dubai, Visualsoft is partnering with Clicksco-owned Distinct Media and Mohan will be sharing their office.
"We're really excited that Visualsoft have joined us out in Dubai, we've witnessed real growth in eCommerce over the past 12 months in the UAE. I feel that both companies can complement one another really well, it seems like the right time and good fit for both parties - I'm sure the strategic partnership we have forged will serve us both well," said Pete Danks, CMO of Distinct Media.