06 April 2017
UKFast wins 6-figure Cabinet Office commission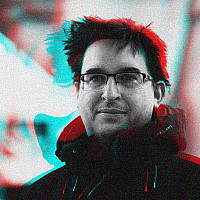 UKFast has been appointed to provide a cloud platform for the Government's emergency and terror response operation.
The ResilienceDirect service was established to react to natural disasters, terror attacks and power outages and includes a suite of preparation, response and recovery tools.
The win, worth around £250k, follows UKFast's acquisition of public sector specialists Secure Information Assurance (S-IA) and a £2.3 million upgrade in its government data centre space earlier this year.
"It's a huge honour to be given this responsibility and to collaborate with the government on such an important project," said Martin Knapp, head of public sector at UKFast.
"It's encouraging to see the UK government and the public sector making an effort to keep data in British data centres with British companies. Initial feedback from all parties following the launch of the project has been fantastic."
The company was up against Amazon Web Services (AWS) and the incumbent provider, UKCloud.
"The government is making massive inroads to bring in more sophisticated systems in the face of modern-day terrorism and other threats. Using a cutting-edge cloud platform is the natural way to do that," added UKFast CEO Lawrence Jones MBE.