08 March 2017
Sheffield's Wandisco slashes losses as revenues rise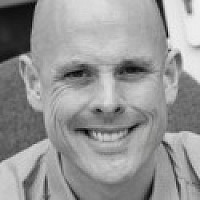 Sheffield-based software developer Wandisco has more than halved its full-year losses as costs fell and revenue rose in 2016.
The Big Data company, whose chief executive David Richard (above) was reinstated last year after a shareholder revolted, reported an EBITDA loss of $7.5million to 31 December 2016, compared to $16m for the previous year.
Revenue rose to $11.4m from $11.0m, bolstered by new sales bookings rising to $15.5m from $9.0m. During the period, the company signed an original equipment manufacturer deal with IBM for its WANdisco Fusion technology.
It also received a $1.5m order for the product from a major US bank in association with Oracle.
However, deferred revenue from sales booked in 2016 (not recognised in the full year results) rose to $12.5m at 31 December, compared to $9.8mln at the end of 2015.
Richard, who returned as chief executive after shareholders demanded his reinstatement following his ousting in September, said: "As a result of this significant expansion in our core Cloud markets, our total bookings increased by 72% during 2016 and 97% in the fourth quarter of 2016.
"Our OEM with IBM, as well as our other channel relationships, have been central in driving new business, by enabling us to take advantage of this market opportunity whilst reducing our operational cost base throughout the year."
He said this resulted in reduction in overheads to $23.4m from $34.6m and a halving of the EBITDA loss. WANdisco ended the year with cash of $7.6m, compared to $2.6m at the end of 2015, and was debt free.
The group expects continued improvement in its 2017 results.