24 January 2017
musicMagpie brings in Manchester agency for social selling drive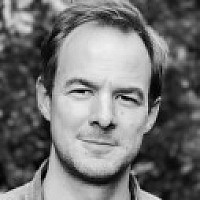 musicMagpie has appointed R.O.EYE to help it tap into specialist audiences on social channels.
The retailer, which buys and sells entertainment products including CDs, DVDs and phones, will engage with specific segments of its customer base of 3.5 million users, identifying electronics, games, books and music enthusiasts via strategic social media campaigns.
It will also work with the Manchester-based agency R.O.EYE to reach new customers.
musicMagpie is primarily using Facebook to get its brand in front of online communities such as vinyl fans or iPhone devotees, and is also in the process of testing Instagram.
"Selling via social is another key route to market for us," said Dale Goodwin, marketing manager of musicMagpie Store.
"Our product range is diverse and R.O.EYE's technology gives us a granular view of customers so we can be relevant and timely with notifications and offers. We see this personalised approach having a very positive impact on sales."
Shoppers can buy and sell new and used entertainment and electronic items via musicMagpie's website or mobile app.
"The degree of targeting that paid social media offers will enable musicMagpie to access its huge database in a meaningful way," said Mark Kuhillow, founder of R.O.EYE. "It now has the ability to zoom in on individual audiences across vast platforms in a cost-effective way that achieves scale."
Launched in 2004, R.O.Eye also works with the likes of HMV, Jessops, HSS, Auto Trader and Coral.