04 January 2017
Manchester City partner with Google on fan engagement hackathon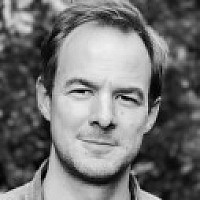 Manchester City has partnered with Google to stage a second hackathon centred on improving digital fan engagement between supporters around the world.
The club will again invite programmers, designers, researchers, strategists, marketers, social media specialists, students and innovators to the Etihad Stadium for a hackathon on February 10-12.
The first event, which took place in August, focused on extracting performance-enhancing insights from match data.
This time, participants will be charged with unlocking innovative digital fan engagement ideas and new methods to connect City fans from around the globe.
Like last year, this hackathon will also include support from local strategic design agency Play.
Diego Gigliani, senior vice president for media and innovation at City Football Group, said: "By engaging in open conversation with a diverse and passionate community, we've been able to uncover new paths to explore together. We hope to replicate this again during our second hackathon – by engaging with our community and coming up with creative ways to employ new technologies or digital means that create a sense of belonging among our global fan base."
Paul Robinson, one of the winners from City's first hackathon, said the experience last summer was "remarkable".
He added: "I've attended many hack days and consider this to be one of the best I've been to. Coupled with an incredibly interesting brief and access to resources that are near impossible to get access to in any other context, I'll remember the weekend for a long time to come."