06 December 2016
Cloud revenue up by a third at UKFast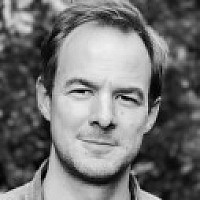 UKFast says the firm's focus on customer retention had helped it to a 38% surge in revenue for its eCloud product.
Annual recurring revenue for its exclusively UK-based cloud service has hit £13.79m, up from £9.9m last year.
That's an increased percentage - 32.5% compared to last year's 27% - of the Manchester hosting firm's overall revenue, with annual run-rate currently standing £42m (it posted £34.3 million turnover in 2015).
And CEO Lawrence Jones MBE hailed the firm's ability to retain customers as being behind the results.
He said: "The reason we've grown eCloud so fast is we retain a huge percentage of our customers and help them grow, alongside bringing in new ones. The biggest differentiator with our cloud is direct access to people, and technology is about people. Our tech is supported by the very same team developing it and our customers value this massively.
"We've listened to what people want from cloud. We offer scalable, we offer lightning-fast and we offer ultra-secure. In my experience people are most interested in getting value for money and access to straight-talking, highly trained technicians. This level of detail isn't something the mass cloud providers offer."
Jones said the company, which now employs over 300 people, was also reaping the benefits of an increased tendency for businesses to look to home for their hosting services.
He said: "We're also benefitting from the fact that it's an entirely British offering. There's a definite increase in people looking to buy British this year and it stands us in good stead for the future."