10 November 2016
Start-up Stockport agency opens Spanish office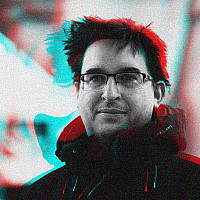 A Stockport digital agency, which only launched this summer, has opened a second office, in Madrid.
Perrello was set up by Rick Ferns and Matthew Booth, with the duo saying they've created "13 more jobs" as a result of the Spanish move.
"We have enjoyed great early success here in the North West, creating opportunities for web developers, designers and digital professionals. Our relationships with clients have accelerated quickly meaning we've taken a decision to go international at this early stage. We are absolutely delighted to have already reached this pivotal milestone," explained managing director, Ferns.
The Madrid base, will be headed up by entrepreneur and publisher, Andy Macgregor. His previous agency Tu Pagina Primera has been acquired by Perrello as part of the deal.
"There was an immediate synergy between myself and the Perrello brand and our conversations quickly escalated into a collective desire to create a tangible offering here in Madrid," said Macgregor.
"We're already building up an interesting client base and we will soon be launching a pro-bono scheme for Spanish businesses coming out of the recession – something which has lingered much longer here than in the UK – with free consultancy services to help them get their businesses back off the ground."