03 October 2016
Webtise co-founder steps down as he prepares to announce "new project"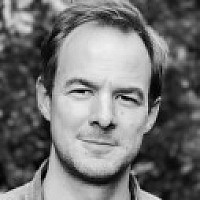 Daniel Clutterbuck, the co-founder of digital agency The Webtise Group, has stepped down from the business to focus on a new project.
Clutterbuck founded Webtise with business partner Graham Withe in 2008 and the company has grown to 70 staff and 900 customers, including Sony Playstation, McDonalds, iCandy and Jaguar/Land Rover.
It was 27th in the Prolific North Top 50 Digital Agencies 2016, reporting a sales increase of 91% and a 228% increase in profits for the year ending September 2015.
Daniel Clutterbuck
Speaking to Prolific North this morning, Clutterbuck said his departure was "really amicable" and that he simply felt "ready for something new".
Clutterbuck will be revealing his plans soon but said they did not involve launching a new agency.
He said: "In August 2008, I decided to leave my employer and start a marketing agency. Graham and I went on to create what is now a phenomenal business. My biggest regret in all of this is leaving great people behind. The staff really are second to none, I wish them the best of luck in their futures."
Justin Young, Webtise's CEO, confirmed to us that he and Withe had equally acquired Clutterbuck's shareholding in the company - which in August 2015 was listed by Companies House as being around 30% - and that the formal transaction was currently in the process of going through. The deal will mean that Young and Withe now equally own the company.
Co-founder Withe said: "On behalf of everyone at The Webtise Group, I would like to thank Danny for his hard work and significant contribution. His determination, drive and ambition have been key to our success, he really is a big Buck and we wish him all the best in his future endeavours."
Earlier this year, Webtise acquired app agency Apposing, with the latter's founder Dave Brown joining Webtise's board and relocating his team from Liverpool to the agency's new 5500 sq ft head office on the Wirral. It also has offices in Liverpool, Manchester and London.
In May, it secured a £350k working capital facility with Barclays which it said would be used to support "rapid growth".
Pictured above: Daniel Clutterbuck (left) with Webtise director Graham Withe, Justin Young and Dave Brown