10 October 2016
Social Chain launches rival to The Lad Bible and Joe.co.uk with millennial-focused Sporf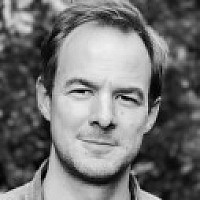 Manchester agency Social Chain has launched a rival to the likes of The Lad Bible and Joe.co.uk after merging a number of social brands into one.
The agency claims an audience of over 14million for Sporf, the new name for a group of 10 social brands that include parody account BBC Sporf and Futbol Sport.
It said the new brand will offer "a unique take on sports journalism for a millennial audience".
All Sporf content will continue to be created and curated by Social Chain, which owns the brand.
It added that Sporf will be community-driven and will "hand back the power to the fan by opening up the conversation to anyone and everyone with a passion for sport".
Sporf officially launched on Saturday with a series of teaser videos from sports personalities including Rio Ferdinand and Kenny Dalglish.
"You don't know about #Sporf?" pic.twitter.com/cJ5xkhSMTP

— Sporf (@BBCSporf) October 9, 2016
Marcello Fabiano, head of sport at SPORF, said: "SPORF serves as a refreshing alternative to the more traditional and standardised way of reporting. Our aim is to give a new take on sports journalism and offer lighthearted and humorous content that appeals to a younger audience.
"SPORF will be unique in the fact that it will offer community-centric content and will capture not only the action of the game but also the emotion and excitement of being a young sports fan. To take fan participation to a new level we are also planning to launch SPORF FC which will be the first social media influencer-based football tournament."
Social Chain, which recently secured a £3m investment from German media firm Glow Media, has just launched offices in Berlin and New York.