06 September 2016
One of UK tech's "most influential women" to host Northern E-Commerce Awards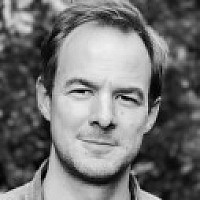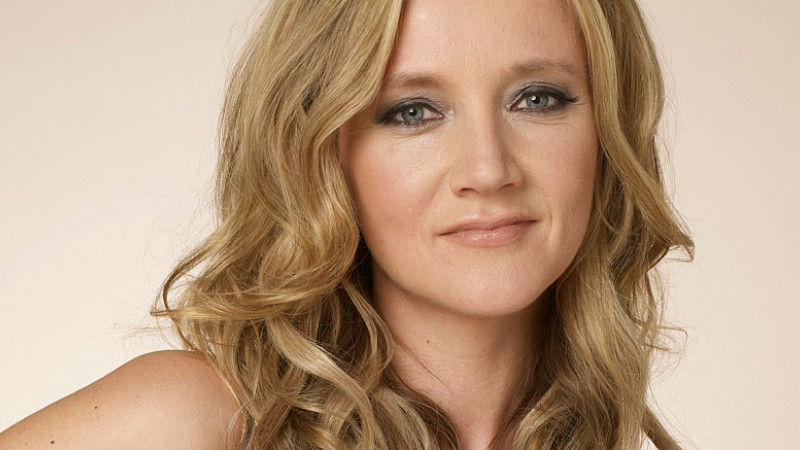 We're pleased to announce that the inaugural Northern E-Commerce Awards will be hosted by technology journalist, reporter and author Kate Russell.
Russell has been writing about technology and the Internet since 1995 and makes regular appearances on BBC technology programme Click.
Her website, KateRussell.co.uk, won the 2015 UK Blog Awards for best individual digital and technology blog and in June this year she was voted by Computer Weekly as one of the most influential woman in UK IT.
She will be hosting the first Northern E-Commerce Awards, which takes place in Manchester on Wednesday 21 September.
Launched in association with our headline partner UKFast, the event has been created by Don't Panic Event Management and Prolific North.
Lawrence Jones
CEO of UKFast, Lawrence Jones MBE, added: "With arguably the largest network of ecommerce clients in the North it made perfect sense for UKFast to get behind this celebration of Northern British online talent.
"There is an extraordinary amount of tech talent in the North and ecommerce entrepreneurs play a huge part in this success of this quest."
For further information about the evening or to book tickets, please visit our dedicated site or contact Don't Panic on 01706 828855 or email joe@dontpanicprojects.com.
The full shortlist for the awards as selected by our strong panel of judges is below:
The shortlist
Food and Drink E-Commerce Website of the Year
Beer Hawk Hunting Out the World's Best Beers, www.beerhawk.co.uk
Mando and Robinsons Brewery
NUBA Health, www.nubahelth.co.uk
Creamline Dairies, www.creamline.co.uk
www.digitalnext.co.uk
Fashion/Apparel or Footwear E-Commerce Website of the Year – sponsored by Endless Gain
Banana Moon & Fantastic Media
Fresh Generation UK, www.digitalnext.co.uk
Missguided
Nothing But EPIC & www.trakke.co.uk
Nublue & thejewelhut.co.uk
The Jewel Hut by Nublue
Beauty, Heath & Well Being E-Commerce Website of the Year – sponsored by 3P Logistics
Carousel PR
Charlotte Tilbury Go Global
Click Consult & Lloyds Pharmacy Online Doctor
Contour Cosmetics
Potionshop Ltd
DIY, Home, Furniture & Interior Design E-Commerce Website of the Year
Fluid Digital & modafurnishings.co.uk
HSS Hire Group Plc
JulianCharles.co.uk
Sports, Leisure, Toys E-Commerce Website of the Year
E3creative & Ascot Racecourse
Fluid Digital & Bargainmax.co.uk
Prezzybox.com
B2B E-Commerce Website of the Year – sponsored by Maginus
Actavo & Fantastic Media – Actavodirect.com
Businesscomparision.com
HSS Hire Group Plc
B2C E-Commerce Website of the Year
Ampersand & Poundland
Contour Cosmetics
Fluid Digital & Bargainmax.co.uk
Fluid Digital & modafurnisings.co.uk
Mando and Robinsons Brewery
Prezzybox.com
E-Commerce Start-Up of the Year – sponsored by the Ecommerce club
Brand Attic
Business Comparison
Contour Cosmetics
Creamline Dairies Ltd
HSS Hire Group Plc
NUBA Health
Tom Wilcock & JulianCharles.co.uk
Victoria Molyneux Want That Trend
E-Commerce App - sponsored by One Iota
Dreamr and The Sole Supplier App
Missguided iOS App
MyVery App Launch and Development
Best E-Commerce Platform
One iota & MESH
Visualsoft VS3 Platform
Innovation Award
Allies
Dream Agility Integrated Feed and Bidding Tech Platform
Very App
Delivery/Logistics Provider of the Year
The judges decided not to release a shortlist for this category, the winner will be announced on the evening of the awards.
Conversion Optimisation Agency of the Year
Endless Gain
Hit Search Limited
Nothing But EPIC
PRWD
E-Commerce Company of the Year – sponsored by Endless Gain
HSS Hire
Shop Direct
E-Commerce Agency of the Year – Small
Allies
Fluid Digital
Intilery
Nothing But EPIC
Onstate Limited
Return on Digital
E-Commerce Agency of the Year – Large
Ampersand
Nublue
Space 48
Visualsoft