15 September 2016
Multimillion pound deal as TCC Global acquires Summit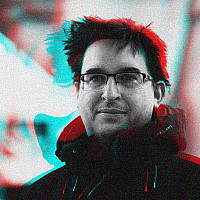 Summit has been acquired by international retail marketing firm, TCC Global, for an undisclosed sum.
The agency, which was founded in Yorkshire in 2000, turned over £47m in 2015, with 160 employees across in London, Prague and its headquarters, just outside Hull.
TCC Global said that the company would retain its established brand and "existing senior management team."
"The marriage of TCC Global and Summit will help revolutionise the way we shop: together, we are going to take knowhow from the most digitally sophisticated market, the UK, across the globe. This knowledge, which Summit has, will help TCC Global to deliver even more powerful campaigns for its clients," explained Hedley Aylott, co-founder and CEO of Summit.
"Summit's stronghold of experts and founders, who have been here since the company's dawn and still remain, will continue on this journey alongside TCC Global, and I wouldn't go global with anyone else."
TCC Global was founded in 1991 by Richard Beattie, the group's chairman. It has 34 offices around the world and turned over €500m last year.
"Shopper understanding is central to TCC Global's ethos.  In the new world of retail, where bricks, clicks and commerce fully integrate, it is more important than ever to provide the best possible solutions and ones that address the whole value chain," said Perry Valkenburg, CEO of TCC Global.
"We are adding more digital engagement platforms to TCC Global's portfolio, so Summit's expertise in online retail and data analytics will be hugely valuable.  As a combined force we can deliver unrivalled expertise to the retail market.
"This is a further innovation to support our customers, following our acquisition of Gametation, the leading digital gamification company, in 2015. A focus of Summit's expansion is to grow its operations globally. This fits perfectly with our vision to assist our clients in retaining and rewarding their best customers, attracting new shoppers and developing digital engagement platforms to ultimately unlock the power of data and create tailored marketing solutions across the entire online and offline value chain."
The sale was advised by Livingston, with partner, Daniel Domberger stating that there had been "intense interest" in Summit.
"TCC Global had the best vision for the company, and recognised the transformational opportunities Summit can help it unlock. It will undoubtedly be a hugely successful partnership."