02 September 2016
Creative Kitchen returns to inspire women to get into digital and tech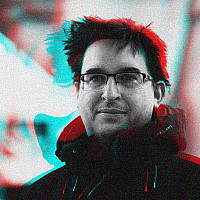 Creative Kitchen's autumn schedule is getting under way this month, with an emphasis on the "skills and gender gap."
Made Here returns in October, in Liverpool's Cotton Exchange. Attendees will hear from Amanda Follit (Amaze), Clare Rogerson (Liverpool John Lennon Airport) and Debbie Edwards (F-Disruptors) who will be talking about their careers and the challenges they have faced in the sector.
"We're experiencing a gender gap in the world of digital and tech, which is highlighted by the lack of young women who are coming through to fill the roles. I hope that by sharing my story I can encourage some of these women and show them that a role in tech is completely achievable, regardless of gender," explained Follit, who is head of digital operations services at Amaze.
Further events include a developer conference at 92 Degrees Coffee later this month.
"With the growth of Creative Kitchen we are focused on supporting issues that affect our sector, such as the skills and gender gap. Hopefully October's Made Here event will help to encourage and inspire more role models such as Amanda, Clare and Debbie to champion what opportunities there are in the world of digital and tech," added Gavin Sherratt, curator of Creative Kitchen and managing director of digital agency Mashbo.
"We're an industry which is currently very male focused and we need work on creating some balance in our industry."
Tickets can be booked online here.