10 August 2016
Fantasy football startup signs Betfred deal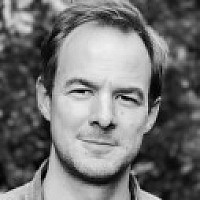 Fantasy football app Gloryhunter has secured an exclusive partnership deal with betting giant Betfred.
A screenshot from the app
The game, which launched last year, is the brainchild of Richard Hague, from Manchester, who identified that people found it hard maintaining fantasy football teams across a season.
It aims to be simpler and allows players to select any team in the English League and play with friends and fans across the world.
The app has been updated for the 2016/17 season and includes extra game updates, more chances to win prizes and increased game play.
The Gloryhunter team is comprised of creator Richard Hague, co-creators Stuart Kay and Richard Blake and business development manager Christian Single.
Betfred founder Fred Done said: "Gloryhunter is something that true football fans will enjoy this season and it really stood out to me as a digital game that is going to soar in popularity.
"It is based on real-life action on the pitch – and exciting live sport and fans is what Betfred is all about. It seemed like a natural fit to join forces and support such an ambitious new digital start-up."
Gloryhunter was introduced to Done by Warren Jacobs, MD of digital marketing company ActiveWin Media, a firm backed by the Betfred owner.
Hague said: "Having one of UK's most trusted and experienced gaming brands behind us is incredible. We have big plans for growth this upcoming season and Betfred's backing will allow us to achieve this."
Through the new partnership, users can now view odds from Betfred for every match and win monthly points and prizes from Betfred and Nike, another partner.
Pictured (l to r): Gloryhunter's Richard Blake, Christian Single, Stuart Kay and Richard Hague