28 July 2016
myclever Agency appoints commercial director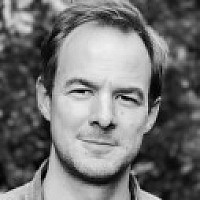 Manchester-based myclever Agency has appointed Mike Kirwan as its new commercial director.
Kirwan will be responsible for all client services, sales and marketing for the business, including business strategy, budgeting and resource planning.
He will be tasked with retaining and growing existing client relationships, as well as bringing on board new and exciting brands and partnerships.
Mike Kirwan
Prior to joining myclever, Kirwan was the commercial director at Latitude for 11 years, where he worked with a number of blue chip clients. Before that, he gained 10 years' experience in traditional advertising agencies including Yellow M, BJL and Cicero (now Gyro).
He said: "myclever really impressed me with its award-winning and innovative approach. I am really looking forward to working with the team to help deliver clever marketing campaigns that really make an impact.
"It's an exciting time for the agency - with the ever-changing digital landscape there are plenty of opportunities for us to innovate and carve out our niche to continually stay ahead of the game."
Rob McNair, managing director of myClever, added: "We are delighted to have Mike on board to help drive the company forward. With Mike's impressive experience and expertise he will be a great asset to the team and we look forward to seeing how he can help develop and grow our already fantastic social media offering."
myClever works with clients including the Co-operative Bank and fast fashion retailer Rare London.