07 July 2016
Jaywing acquires Australian search agency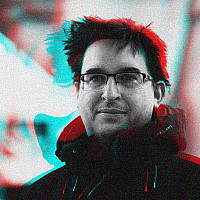 Jaywing, has acquired Australian search firm, Digital Massive.
The agency, which is headquartered in Sheffield has bought 75% of the company's share capital for an initial cash payment of AUS$2m, with an earn out of up to AUS$2m, which will be payable in 3 instalments over the next 2 years.
By 2020, Jaywing will be able to acquire the remaining 25%.
Jaywing already had an Australian presence through Epiphany Digital and this move opens up large international clients including Wedgwood, Waterford Crystal, Royal Doulton, "the World's largest estate agent" Century 21 and Australia's leading flooring specialist Amber.
"Digital Massive is an exciting and fast growing company that has seen exceptional results since its launch in 2012.  Following our success with the acquisition of Epiphany in 2014, we felt sure we could repeat that and went in search of a like-minded agency in Australia.  As with back then, a great cultural fit was as important as a sound investment. We're delighted to have found that and more in Digital Massive," said Rob Shaw, CEO Jaywing UK & Australia.
Digital Massive is led by Chris Pittham and Tom Geekie, who'll remain with the business following the acquisition.
"Our clients will be able to benefit from a huge range of expanded marketing expertise, including Jaywing's impressive creative and data science credentials.  We will benefit from Jaywing's considerable business expertise and its depth in the field of search and marketing generally.  The team can't wait to get stuck in to a new chapter," said Geekie, director, Digital Massive.
The two companies will merge with immediate effect.