27 June 2016
driven and MEC Manchester team up for Vimto's Snapchat Lens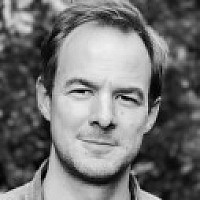 Manchester agencies driven and MEC have collaborated to create a "Sponsored Lens" on Snapchat for their client, Vimto.
The platform allowed users to create a toad version of themselves - after the brand's "Vimtoad" character.
Graham Drury, partner at driven, said: "We created the lens to give Snapchat users an opportunity to get involved personally with the #toadoff campaign to launch new Vimto Remix.
"It's proved incredibly popular - we're waiting for final figures from Snapchat but it appears that millions of people could have created and shared toad versions of themselves during 24 hours on Saturday. We're obviously thrilled, but credit should go to the client for being open to a new opportunity and really going for it."
Lisa Thomson, senior comms planner at MEC, added: "The Sponsored Lens platform is new and exciting, especially for teens, so it was a natural fit for the plan. It's allowed us to deliver a much deeper level of engagement than conventional advertising would."
The Snapchat Lens is the latest part of Vimto's #toadoff campaign in which the Vimtoad takes on a new adversary called Mixtoad in a fruit fight. driven recently unveiled a new commercial directed by Aardman.