09 May 2016
Search, analytics and social media conference SAScon confirms line-up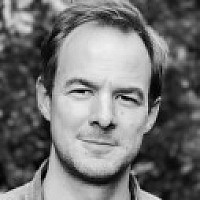 SAScon, the UK's largest search, analytics and social media conference, has announced the full line-up of speakers for its seventh annual conference.
Globally-renowned tech-evangelist Robert Scoble has been confirmed as a headline speaker at this year's event.
Best known for influential tech blog Scobleizer, he first came to prominence while working at Microsoft and has since worked for Fast Company and Rackspace and is now entrepreneur-in-residence role with UploadVR.
Marty Weintraub will speak at SAScon
Also confirmed as a keynote speaker is Marty Weintraub, who has helped to build AimClear into one of the fastest-growing privately held companies in the US.
Other speakers include Jim Banks, director of paid media at Groove, and Verve Search founder Lisa Myers.
Richard Gregory, one of SAScon's founders, said: "This year, the keynote speakers are a mix of UK and US based experts and their diverse range of expertise and experience promises to make for some very interesting discussions.
"Speakers such as Robert, Marty, Jim and Lisa will ensure the event will be full of search, analytics and social media insight and intrigue."
The two-day conference will be held at Manchester Metropolitan University Business School (MMU) on 16th and 17th June.