16 May 2016
Former Latitude MD joins forces with brand consultant to launch new agency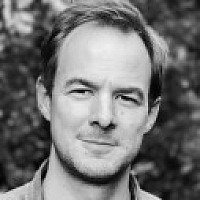 Former Latitude managing director Richard Gregory has teamed up with senior brand consultant Simon Ward to launch a new agency targeted at start-up and fast-growing online businesses.
Capero has three service levels - start-up, early-stage and full venture – to support the needs of online businesses with bespoke strategies mixing PR, branding and digital marketing.
Gregory, a co-founder of the SAScon conference, rose to MD during a 13-year spell at Latitude before his departure in March 2015.
Simon Ward (left) and Richard Gregory
He recently became non-executive chairman at Liverpool start-up Ruler Analytics.
He said: "We understand the importance of getting all sides of the investment equation right, which is why Capero will support businesses through their growth journey from start-up to full venture.
"It's no secret that growth matters for any company and that online companies grow faster than traditional firms. Sustaining that growth requires investment in the right mix of PR and brand development and that's where Capero brings real value."
Ward has over 20 years' of experience working in both the UK and US with brand consultancies and marketing companies including Interbrand, BBDO and Lexus.
He added: "There is a gap in the market for bespoke support to help online businesses to build their brands, generate leads and accelerate their growth so they are in a strong position to attract a future buyer or head for an IPO.
"Capero will support innovative online ventures in the growth stages to help them to gain exposure and add real brand value."