18 May 2016
BBC backtracks on plans to remove 11,000 recipes from internet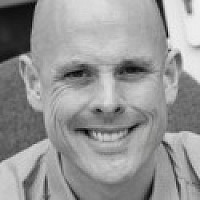 The BBC has backtracked on plans to close its library of 11,000 recipes.
More than 160,000 people have signed a petition calling for the BBC Food website to be maintained following an announcement that the service was to be axed.
On Tuesday morning, the BBC said the recipes would be removed from the internet.
However, it now says much of the content on the BBC Food website would be moved over to the BBC Good Food site, which is owned by commercial arm BBC Worldwide.
A BBC source said: "In response to the massive public reaction, we have decided to accelerate our plans to move our content.
"People won't lose the recipes they love."
The plan to mothball the BBC Food site is part of a £15m cost-cutting plan. This is also driven by attempts to make services more distinctive, as laid out in the white paper published by the government last week.
Plans to ditch the recipes on the BBC Food website sparked widespread criticism.
The shadow culture secretary, Maria Eagle, branded the move "mindless destruction", while Labour's deputy leader, Tom Watson, said it would make the "busy lives" of millions of UK citizens a "little less easy".
Emily Maitlis, the Newsnight host, tweeted: "Did someone actually sit down and think right, what's the one cut we can make which will displease everyone and save no money?"
Moving the recipes to Good Food would make them easy to find and help ensure they continue to appear near the top of Google's search results.
Complaints prompted the culture secretary, John Whittingdale, to distance himself from the BBC plans to axe "soft" content.
"It's not my job to tell the BBC whether [or not] to broadcast The Voice, or Strictly Come Dancing or indeed to put recipes up on its website," he told a conference in London.
"We have said firstly that the BBC needs to be more distinctive. And also it has to be sensitive to its market impact and not be directly going out of its way to compete with commercial offerings."