26 April 2016
Plus size and lingerie sales helps Boohoo post record results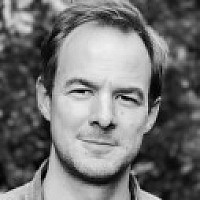 A surge in customer numbers and lingerie sales helped Boohoo to a 40% growth in revenues for the year to the end of February.
Revenue at the Manchester-based online fashion retailer grew to £195m while gross profits soared 33% to £112m.
Operating profit was up 42% to £15m while adjusted EBITDA rose 32% to £18.7m.
Boohoo said a key factor in the strong results was its broader range of clothing, including plus-size, petite, swimwear and denim, and it added that its lingerie range had performed "very well".
The site now claims over 4m active customers, up 34% on the previous year.
Mahmud Kamani and Carol Kane, joint chief executives, said: "By refining the mix of promotional and marketing expenditure in each of our key markets, we have achieved growth ahead of our plans.
"The expansion of our product range has been very well received by our customers and contributed to the strong growth, with the new petite range performing very well along with plus-size which was introduced last year and continues to grow rapidly.
"We have had an encouraging start to the 2017 financial year and we currently anticipate sales growth of around 25 per cent for the financial year, in line with current market expectations.
"We will continue to look at opportunities to invest in incremental growth, which may impact margins on a short term basis, although we will look to maintain EBITDA margins at similar levels to the financial year just ended (in line with current market expectations)."