08 April 2016
Buzzfeed, BBC, Sky and Yorkshire Post speak at Leeds Digital Festival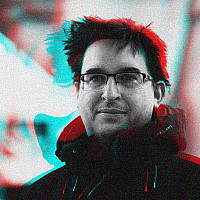 The organisers of Leeds Digital Festival have revealed more of the line-up for this month's event.
The week-long programme will launch with the premiere of Tech in Leeds, a full-length feature film, developed by Hebe Works, looking at the last 20 years of digital in the city.
Then there will be the Digital News Debate, featuring speakers from Buzzfeed, the BBC, Sky News and the Yorkshire Post.
"It's great to be celebrating digital in the city, which is in many ways one of Leeds' best kept secrets. We're really excited to showcase the wonderful creative and digital talent that we've got and to share it with the wider community. We have a fantastic line-up of events featuring both well-known and lesser known brands, all of whom are eager to promote digital within the city," said festival director, Stuart Clarke.
Sky will be hosting a Women in Tech event, with the showing of the Codegirl documentary, while WISE is holding an event called "People Like Me", to encourage schoolgirls to take STEM subjects.
On 27th April, Paul Lemon from Sky, Adam McNichol from Numiko, Rob Shaw from Jaywing and festival director, Stuart Clarke will take part in a Digital Debate.