24 March 2016
Barnsley company to unveil groundbreaking 3D technology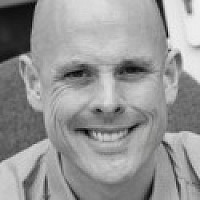 A Barnsley tech company will launch a smart phone accessory enabling users to access 3D technology in the palm of their hand at the end of the month.
3DU will launch a screen protector and app that allow users to watch 3D content on their smart phones without the need for special glasses.
The technology will be unveiled at the Gadget Show Live at Birmingham's NEC.
It works using the combination of a specially designed micro lens screen protector and free Whoosh3D app.
The app gives users the option of streaming videos and adjusting the depth of field, creating a 3D effect.
3DU began as a start-up in 2015.
Its managing director, Tom Kitchen-Dunn, said: "This is a really exciting time for the company.
"Everything is going 3D and it was only a matter of time before this technology became hand-held.
"We're really excited about bringing this product to the UK market at the Gadget Show Live."
3DU is the only company licensed to distribute Whoosh3D products in the UK.
The firm won the contract to supply the technology after Kitchen-Dunn met US developers 3D Vision Technologies at a convention in Orlando.
3DU is based at Barnsley's Digital Media Centre (DMC) and supported by Enterprising Barnsley.
It has aspirations to further develop the technology to offer 3D house viewing for estate agents, scanning for medical use and gaming for smart phones.
Kitchen-Dunn added: "We already have a 3D game developed in beta and will be showing Gadget Show Live visitors how gaming can be transformed by using Whoosh3D products.
"We're always looking to expand the business and with something like this, the possibilities are endless.
"We're really grateful for all the support we have received from the DMC and Enterprising Barnsley.
"It has been instrumental in the growth and development of the company."
Tracey Johnson, DMC Project Director, added: "3DU is a great example of the innovative, forward-thinking companies we have based here at the DMC.
"Tom and his team are at the very forefront of handheld 3D technology and their products have already received a lot of interest.
"We're all looking forward to seeing how people react when the technology is launched at the Gadget Show Live - it's really staggering how effective it is when you see it working."
The Gadget Show Live takes place at NEC Birmingham from March 31st to April 3rd.