08 March 2016
Amaze and Branded3 owner reports "strong progress"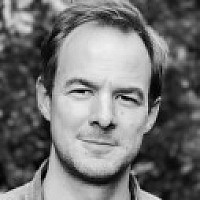 St Ives PLC, the owner of Northern agencies Amaze and Branded3, grew revenue by 6% in the six months ending January 29th.
The group's underlying revenue rose to £185.7m, with underlying profit before tax increasing by 5% to £16.1m.
Chief executive Matt Armitage
It said that growth was driven by "strong progress" in its Strategic Marketing division, with revenues 37% ahead, which was partially offset by a 9% decline in Marketing Activation.
Revenues in its Digital businesses - Manchester's Amaze, Leeds-based Branded3, Realise, Solstice and TAB - increased 78% in the half year.
Matt Armitage, chief executive, said: "In the past six months we have made good progress, with our Strategic Marketing businesses now contributing more than half of the Group's profits. This has been achieved through increased collaboration between our businesses, growing our international footprint in the US and Asia and our continued investment in high growth Strategic Marketing businesses.
"In the absence of any material change to market conditions, we are confident that we are well positioned to achieve a positive outcome for the full year."