12 February 2016
Northern digital workers earn the most in Leeds, report finds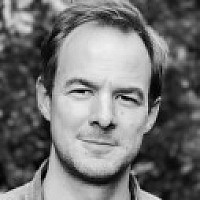 Digital workers in Leeds earn more than in any other part of the North, a new report has found.
The 2016 Tech Nation report, by Tech City UK in partnership with Nesta, found the average salary for advertised positions in the digital sector in Leeds to be £47,959.
The Tech Nation report
That compared to £45,205 in Manchester, £44,068 in Newcastle and Durham, £42,153 in Liverpool and £42,058 in Sheffield and Rotherham.
Leeds has also seen the highest growth in advertised salaries - up 29% betweeen 2012 and 2015, against the national average of 13%.
The report also found that Manchester's digital sector is worth £1.7billion to the local economy, up 92% between 2010 and 2014. That compared to £764m for Newcastle and Durham, £671m for Leeds and £269m for Liverpool.
It also credits Manchester as having the largest agglomeration of digital skills (51,900) outside of London and a digital density of 19%.
Katie Gallagher, MD of trade body Manchester Digital, said: "It's wonderful to see that the report recognises the region's exceptional networks, events and the work that Manchester Digital does to support the digital community.
"Whilst it's evident that talent supply still poses a problem for Manchester, as it does for the majority of the UK, it's reassuring that there's a significant amount going on to redress this. Our Digital Skills Festival which is taking place this week features a skills conference, the UK's largest digital career fair, and provides students with the opportunity to get some hands-on digital experience."