04 February 2016
Johnston Press to redesign sites for Yorkshire and Lancashire titles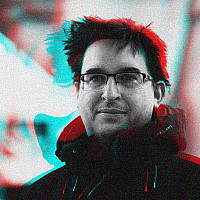 Johnston Press is to redesign the websites and apps for 11 titles in March and April including The Yorkshire Evening Post and Lancashire Evening Post.
This follows earlier revamps for The Yorkshire Post and Sheffield Star, which the publisher says has led to "unprecedented" year-on-year growth.
"As with other publishers, we have seen a large shift of readership to mobile devices, and we are responding to that shift through new products that are faster and more usable on all platforms, and with content that is created with the mobile reader in mind," explained Jeff Moriarty, chief digital and product officer at Johnston Press.
"We are also pleased that we have new native apps that form a new, important part of our product mix, for both engaging readers, and providing us with new monetisation opportunities."
The changes will mean that the sites are fully responsive and improves the integration of display and native advertising.
It has partnered with App-building platform, Rumble, to offer offline reading, push notifications, location-targeting advertising and algorithmic-optimised content.